Real Estate Community Reacts To Zillow's Entry As An iBuyer
Agents aren't that surprised that Zillow is finally financing offers itself, and major competitor Opendoor welcomes Zillow to the party.
Don't miss Hacker Connect SF
Dive into the latest Technology affecting RE, July 17, 2018
Zillow made a long-anticipated entrance into real estate transactions on Thursday with the announcement that the mammoth real estate listings site would buy homes through its Instant Offers program and then resell them quickly — all with the help of agents.
Zillow has operated Instant Offers in two test markets, Las Vegas and Orlando, since last year, allowing homesellers to secure investor offers on their homes and then choose whether to accept an instant investor offer or go with a traditional real estate agent. But those offers shown to consumers by Zillow have come from outside investors and iBuyers like OfferPad.
Now, Zillow is fronting the money themselves, and expanding Instant Offers to a new market: Phoenix. The company will buy homes from Instant Offers customers and then resell those homes starting in the Phoenix and Las Vegas markets. Agents who pay fees to Zillow to be part of its Premier Agent program will be tapped to work on both sides of those transactions.
"I kept asking when it was going to happen," said Kirby Scofield, an agent with Scofield Realty in Las Vegas, who has been part of the Instant Offers pilot program (before it involved financing from Zillow). "OfferPad and Opendoor have been in Vegas for awhile. We see the ads, we see the signs — it's when was it going to happen? It's not new, but now the biggest player in the game is involved."
Although some agents might hear "Zillow is buying and selling homes" and worry about their future job security, Todd Menard, a broker in Phoenix whose brokerage will be part of the Instant Offers pilot when it expands to that market soon, said he didn't think the proposition was that different from investor involvement in residential real estate of the past.
"It doesn't really matter who the investor is. This market segment has been in real estate forever. There have always been investors in the market trying to purchase property below value," Menard said. "It's making this portion of the market much more visible."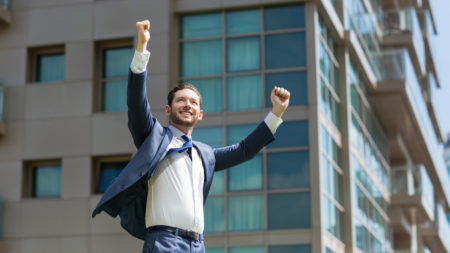 The best and most effective script ever.
Tom Ferry's answer to the No. 1 question you hear 
READ MORE.
But Zillow's entry into this market does reinforce, for some agents, that changes are continuing to come to real estate. Using tools like Zillow's Premier Agent program might become more necessary for agents to stay competitive.
"I think agents really have to up their game to stay relevant in the future. Gone goes the newspaper ads, bus benches and old-school ways," agent Sue Pinky Benson wrote in a Facebook group in reaction to Zillow's news. "Now comes a time where we must work with websites like Zillow, Facebook and likely Amazon if we want to stay in business."
But Zillow isn't guaranteed success as an iBuyer. Consumers know Zillow as a place they can find real estate listings — and it will likely take work to get consumers to think of Zillow as a place they can sell their home.
"In consumers' minds, can they go from being the place you go when looking to buy a home to the place you go when you're looking to sell a home?" asked Mike DelPrete, a strategic advisor in real estate tech. "Zillow spent tens of millions over a decade building up their position in people's minds, and this is a shift."
As Zillow's market reaches maturity and growth slows in buyer lead generation, figuring out how to capture seller lead generation is crucial for Zillow, real estate industry veteran Russ Cofano said.
Financing offers itself doesn't change much for the consumers who have already gravitated toward Zillow's Instant Offers, but it is a drastic change for Zillow and as well as a major shift — and new opportunity — for agents.
And the companies already operating in the iBuyer space — some in partnership with Zillow — will face a new competitor.
"Welcome, Zillow. Seriously," Opendoor said in a statement. "We are genuinely excited, having invented this new category in 2014, and it's invigorating to see a host of others in the industry recognize the importance of removing hassle and time from the transaction."